In July, P. Agnes completed the three-year, $222 million campus revitalization project at Jefferson Washington Township Hospital, which included the addition of an 8- level parking garage and a 7-floor, 240,000 square-foot patient tower, the Silvestri Tower, with 90 private patient rooms.
The first phase of the expansion project began in February 2018 and included a complex phased sitework and infrastructure redesign to prepare for the anticipated patient tower as well as the construction of an 835-spot, 8-level parking facility with an additional 340 surface parking spaces. The first phase was completed Spring 2019.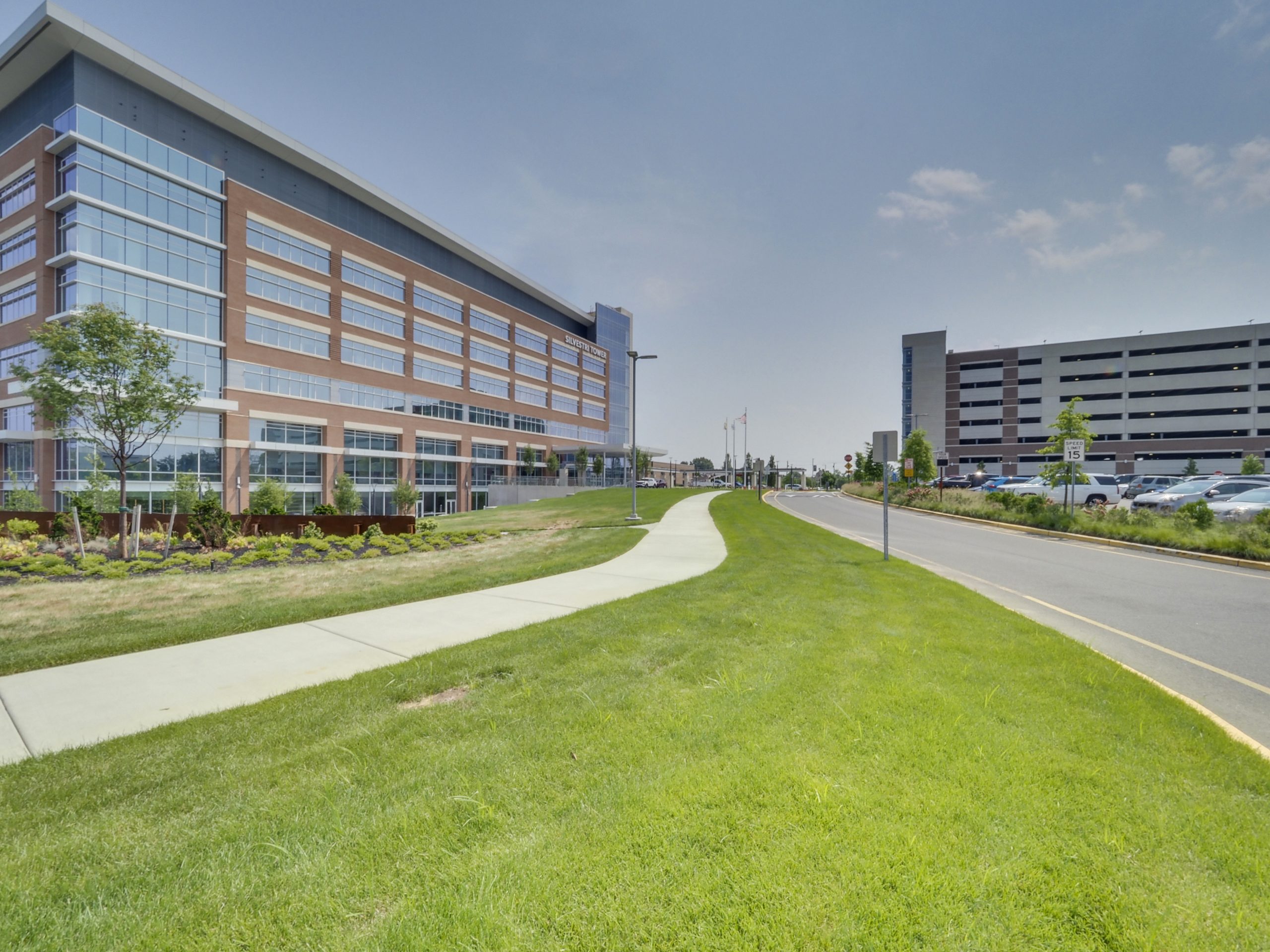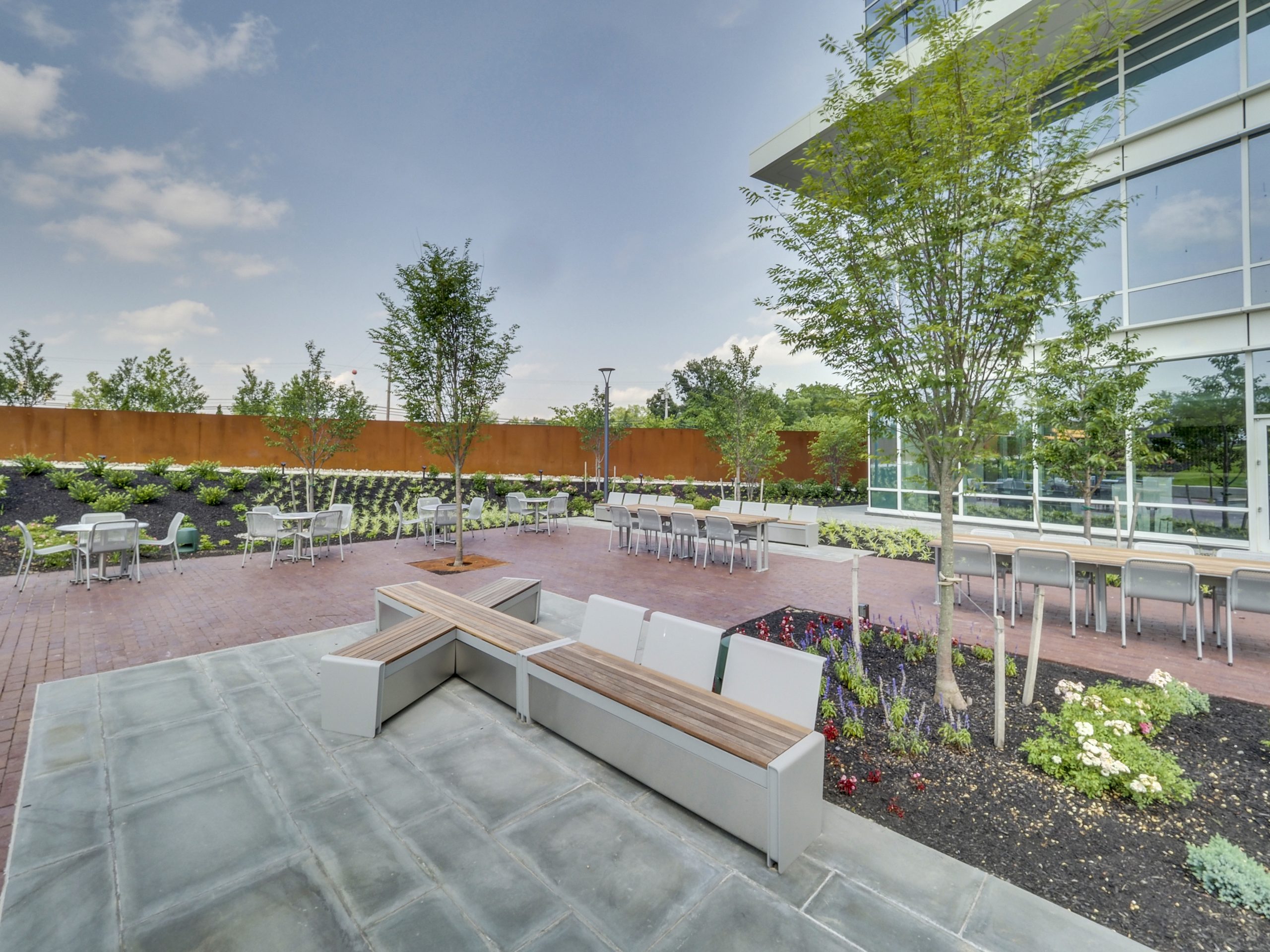 The second phase of the project, construction of the Silvestri Tower, started in May 2019 and was completed in July 2021. The new patient tower features a main hospital entrance with covered drop off; 2-story light-filled hospital lobby with a café and other visitor amenities; hospital cafeteria with outdoor seating; same-day surgery unit & recovery room (PACU); Central Processing Distribution Center (CPD); rooftop helistop; family space in room and waiting areas; Registration, pre-admission testing, gift shop and coffee shop.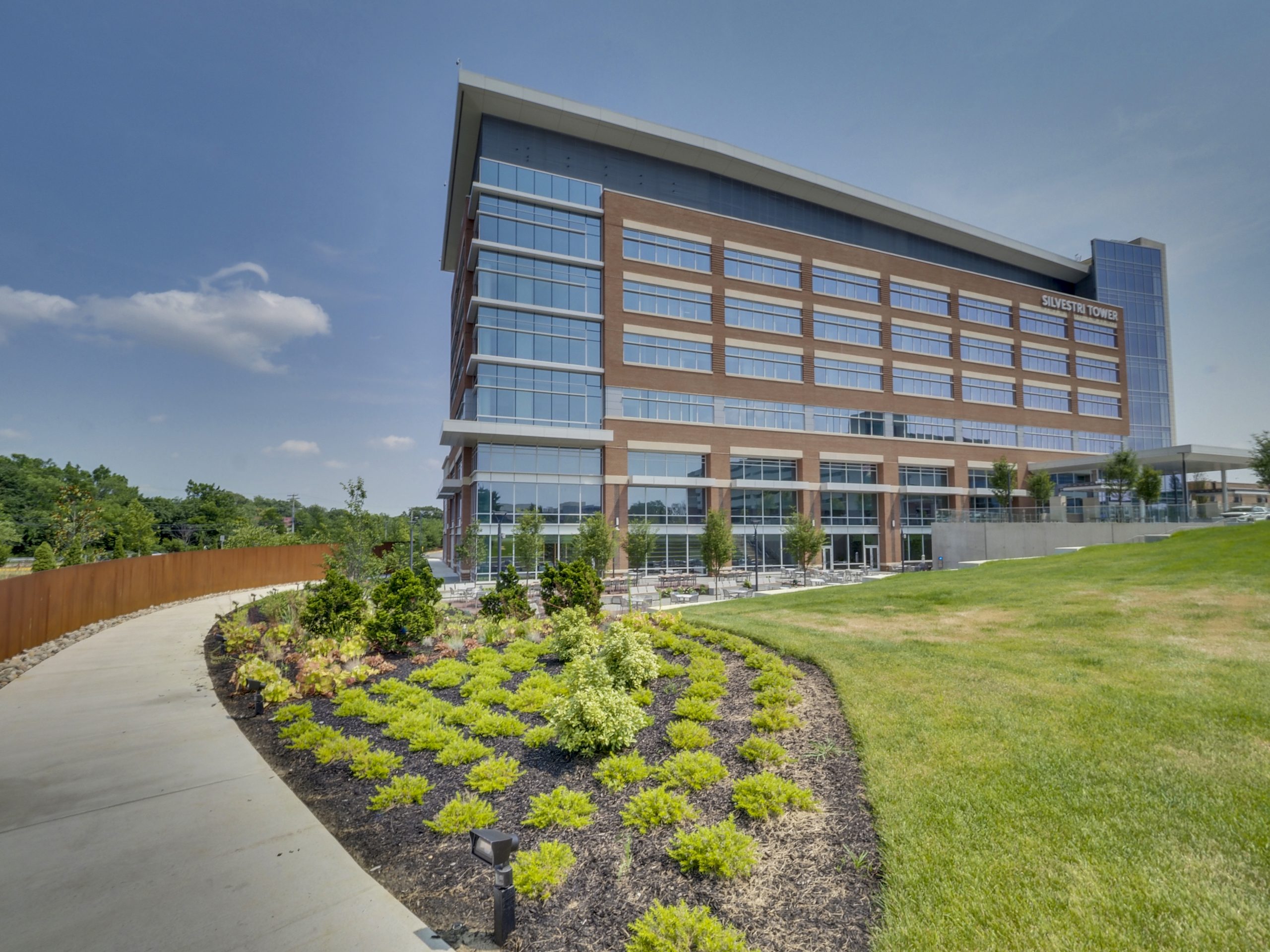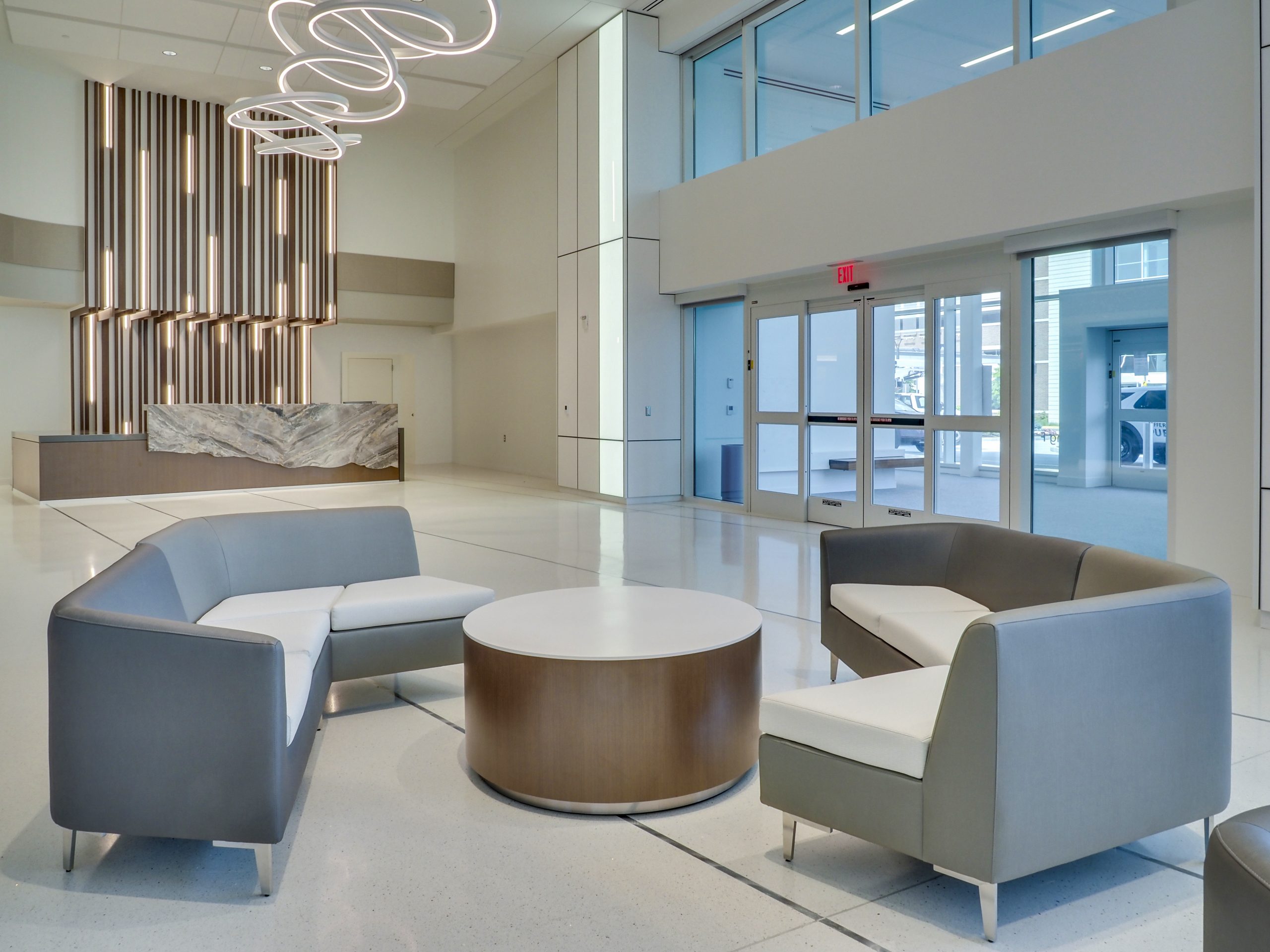 The Silvestri Tower is now open to patients, enabling Jefferson Health New Jersey to provide world-class healthcare to South Jersey Residents.
P. Agnes served as the Construction Manager for this job, and our team members spent over 45,760 man hours on-site to deliver this successful project through the height of the COVID-19 pandemic.
Photos by Virtualtech Design