P. Agnes is a Construction Management firm boasting a robust combination of family pride, strong tradition, and forward-thinking culture.
Through excellence in Construction Management, commitment to our core values, and investment in our community, P. Agnes has stood out as a leader in the building industry for over a century.
Our History
One of the longest standing construction firms in the mid-Atlantic region, P. Agnes has grown to become a major force in the construction industry. Founded in 1918 by Pellegrino Agnes, the company was later led by his son, Lou Agnes.
Today, P. Agnes is led by the third generation of the Agnes family with Pellegrino's grandchildren Pat S. Pasquariello III as CEO and Jay Agnes as President. Click below to learn more about where we came from, and how it informs not only who we are, but where we are headed.
Lean Approach
While P. Agnes differentiates our services in many ways, our enhanced collaboration and focus on consistent process improvement has set us apart from our competition for the last decade. P. Agnes takes the much needed steps toward the elimination of non-value added tasks and the overhead that often comes with it.
Learn More
Sustainability
When it comes to sustainability, P. Agnes and our employees take our impact on the environment seriously. With an impressive portfolio of LEED Certified projects on our resume and multiple LEED Accredited Professionals on staff, we consistently show our dedication to achieving the sustainability goals of our clients and our community.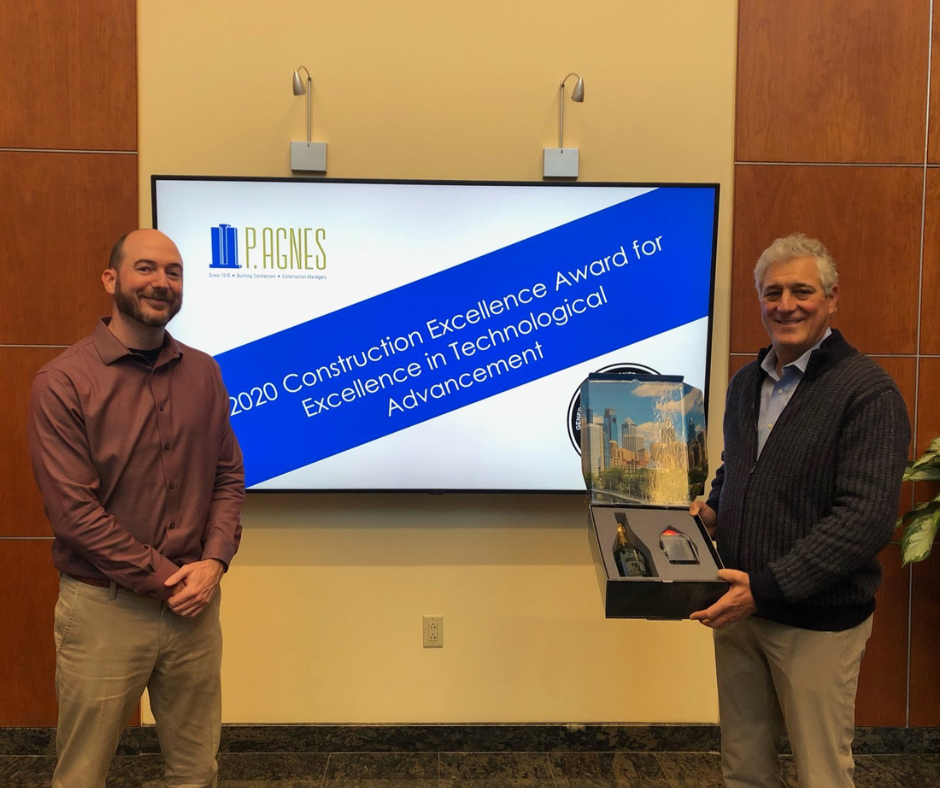 Awards
P. Agnes and our employees are frequently recognized for achievements in construction excellence, safety, our commitment to our community and more.