Drexel University selected P. Agnes as the Construction Manager for its Thomas R. Kline School of Law interior renovations project. The project includes interior renovations to Moot Court Room 140, which serves as the main auditorium/lecture hall space located on the first floor of the building. The renovations will provide a significant upgrade to the mechanical, lighting, and audio/visual equipment along with finish upgrades. In addition, other spaces within the Kline School of Law and the adjacent W.W. Hagerty Library will be receive lighting upgrades as part of this project.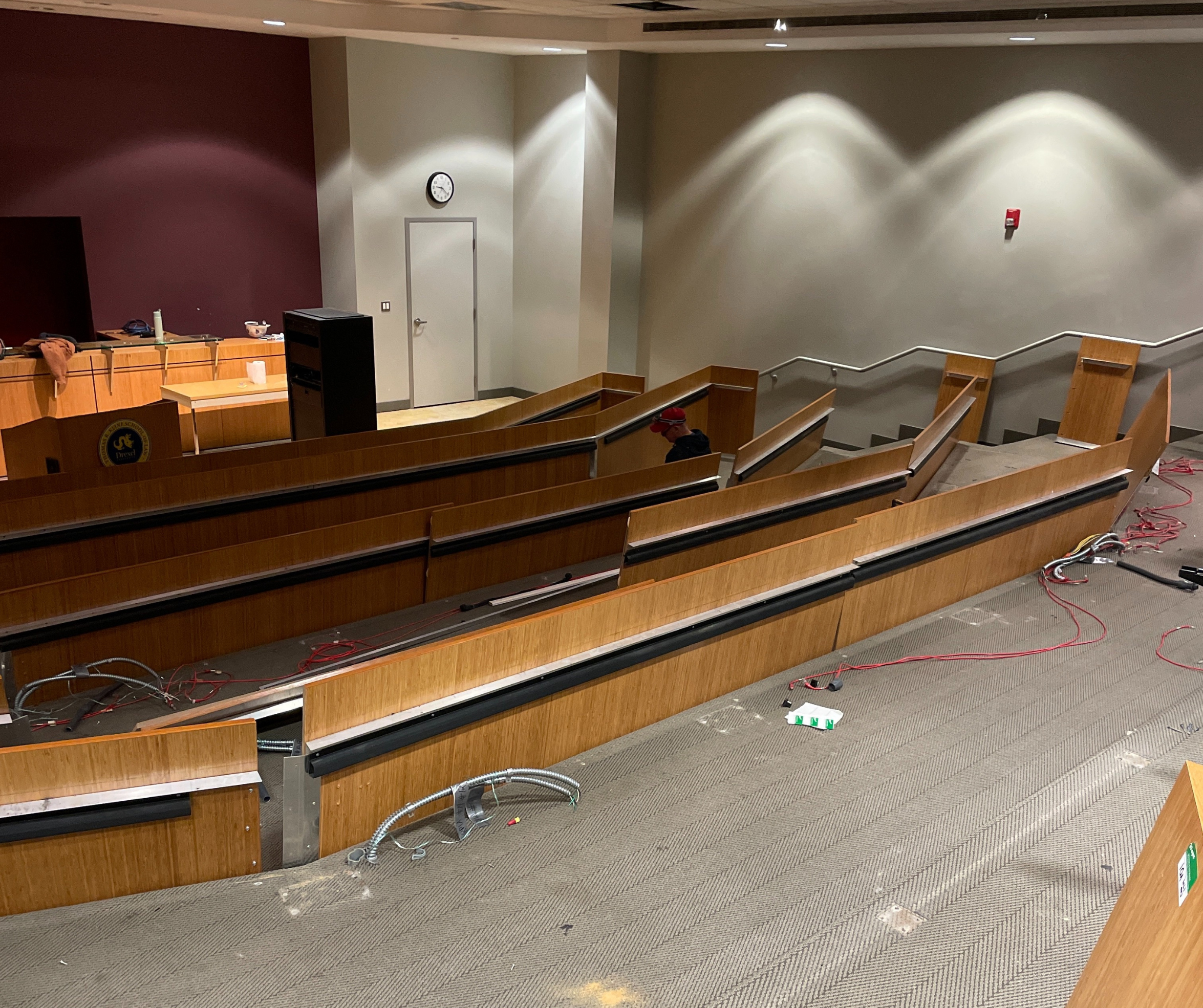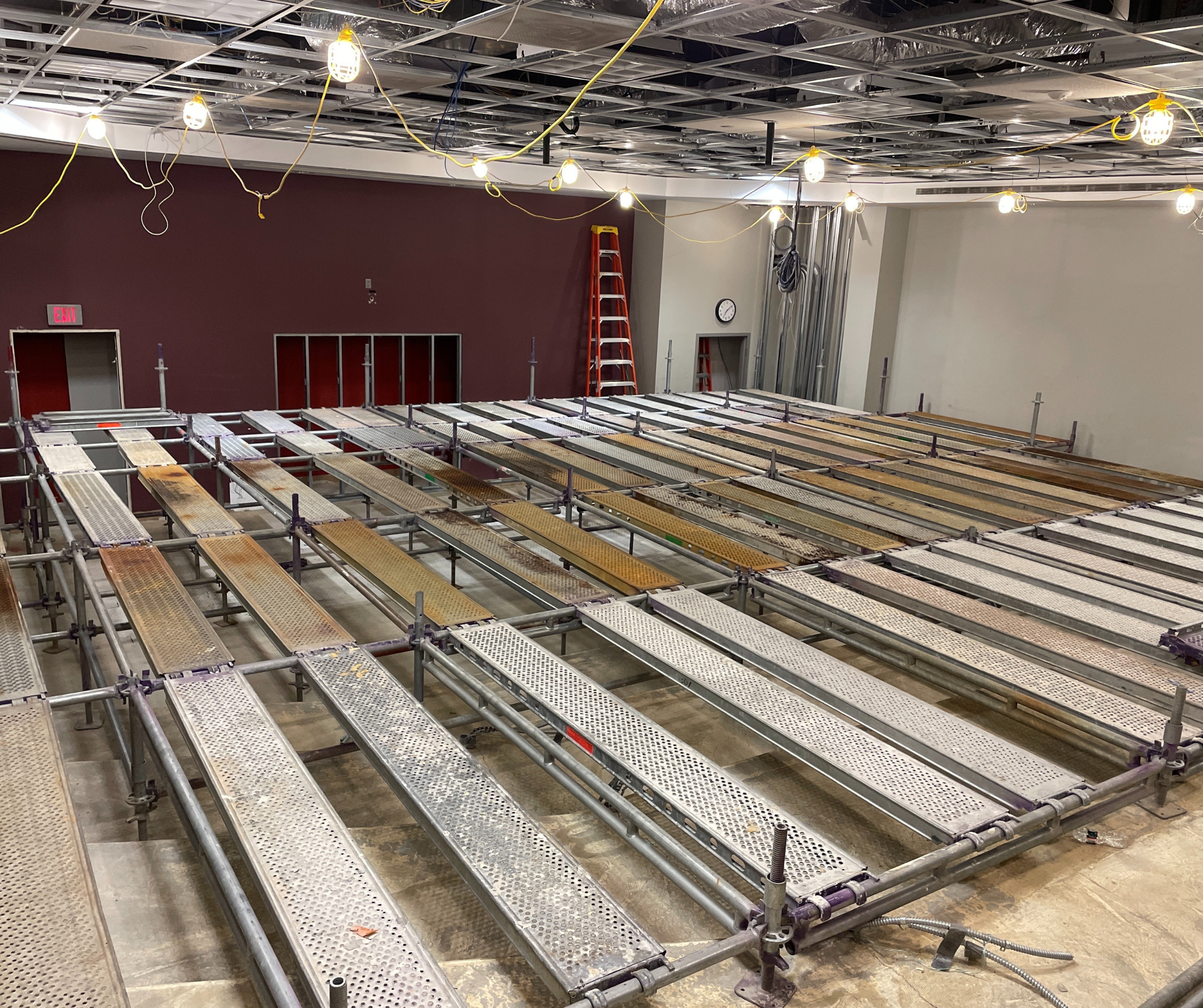 The first photo shows the start of demolition. The second photo shows the scaffolding erection in progress to aid in the construction of the new ceiling and system upgrades.
Our Special Projects Division started the renovations in mid-December, and the work is being completed while the building remains occupied. The project is expected to wrap up in May 2023.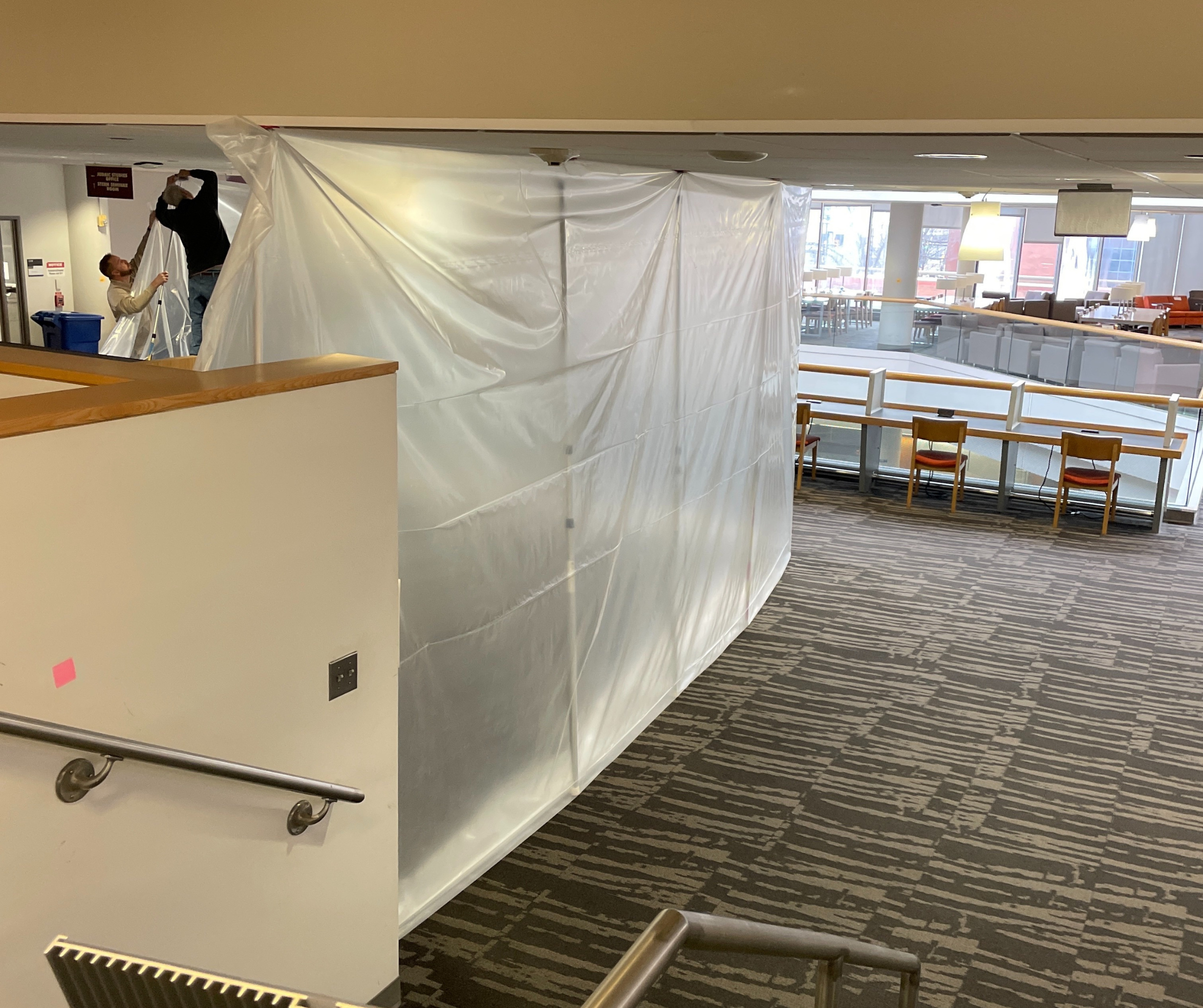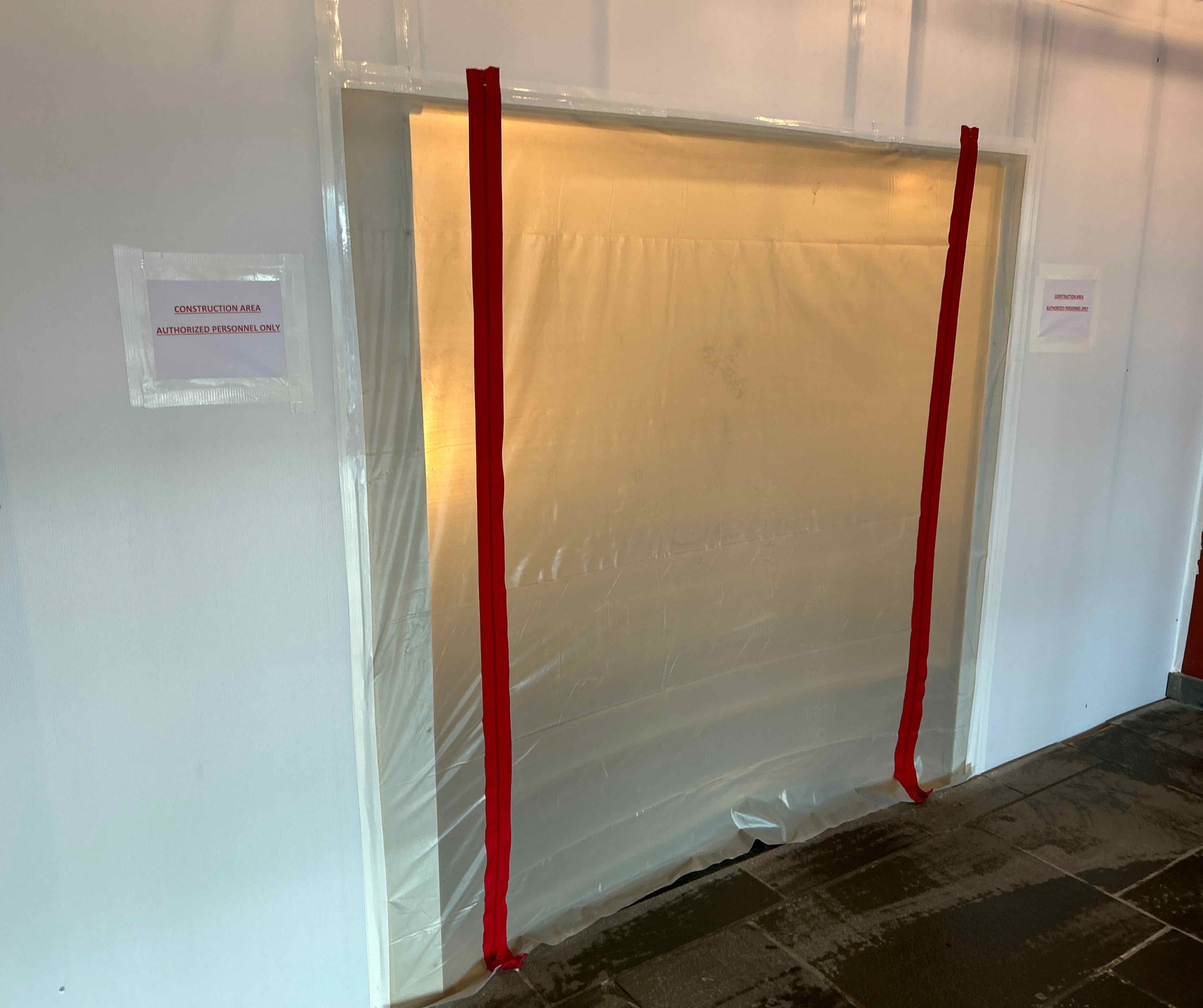 Temporary protection is being used throughout construction since the building remains occupied with students and faculty alike.
This renovation adds to the list of projects that P. Agnes and Drexel University have completed together including the construction of the Kline School of Law back in 2006.