Construction is underway at 2309 N. Broad Street, a former PECO building, which is being transformed into a state-of-the-art facility for YouthBuild Philadelphia Charter School.
YouthBuild Philadelphia Charter School helps young adults ages 18-21 reclaim their education and build a brighter future for themselves through education, job training, and service. Over the past two decades, YouthBuild Philadelphia has grown from existing inside a single classroom to being one of the largest YouthBuild programs in the United States.
Once completed, the three-story, 36,000 square foot facility will accommodate YouthBuild's growth, as well as enhance their overall program. The transformed facility will feature 16 classrooms, over 30 offices, and a multipurpose/gathering area for faculty and students. There are also plans to install photovoltaic and solar panels on the rooftop as part of a green energy program.
The project broke ground in April, and is anticipated to be move-in ready by end of Summer 2024.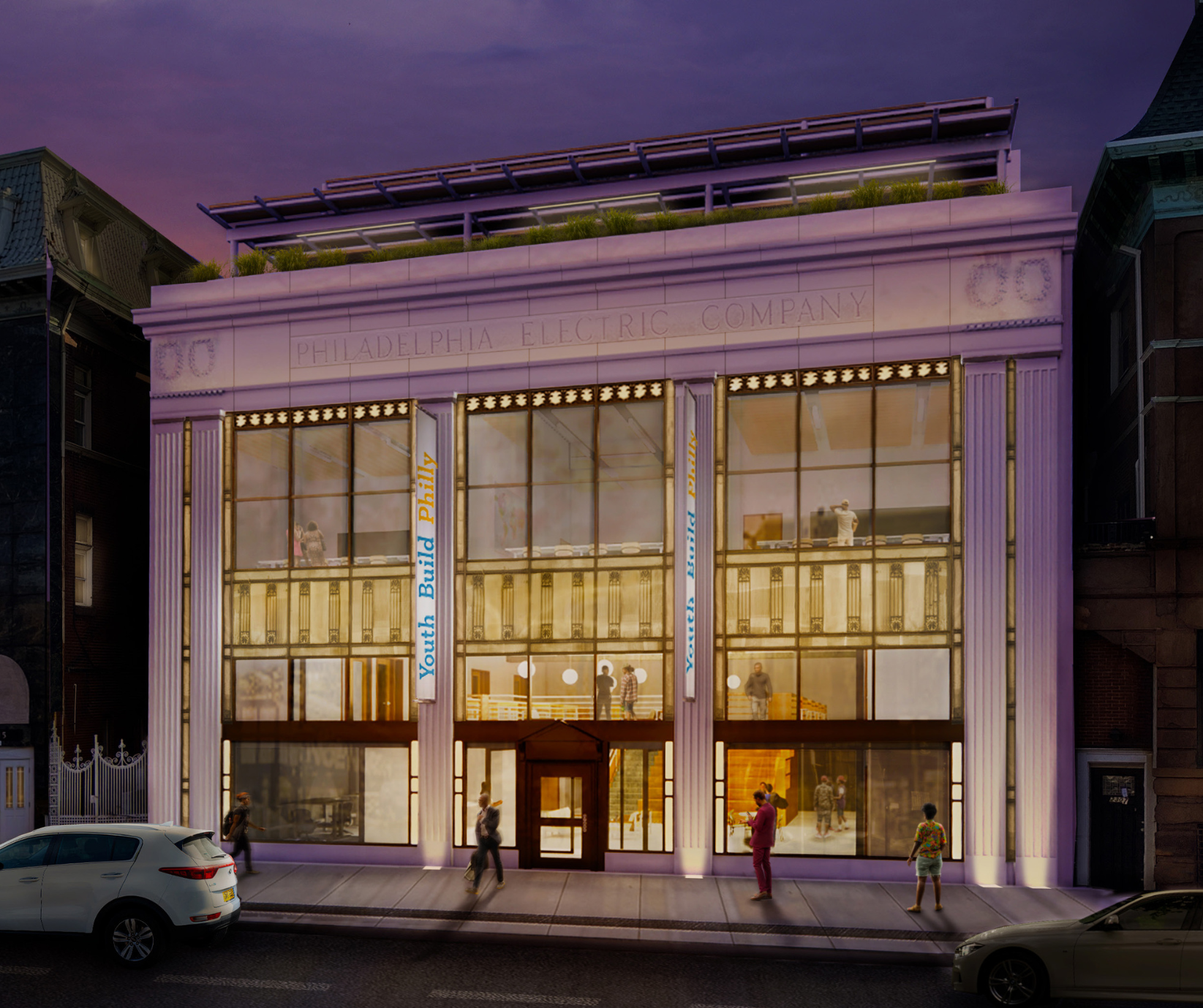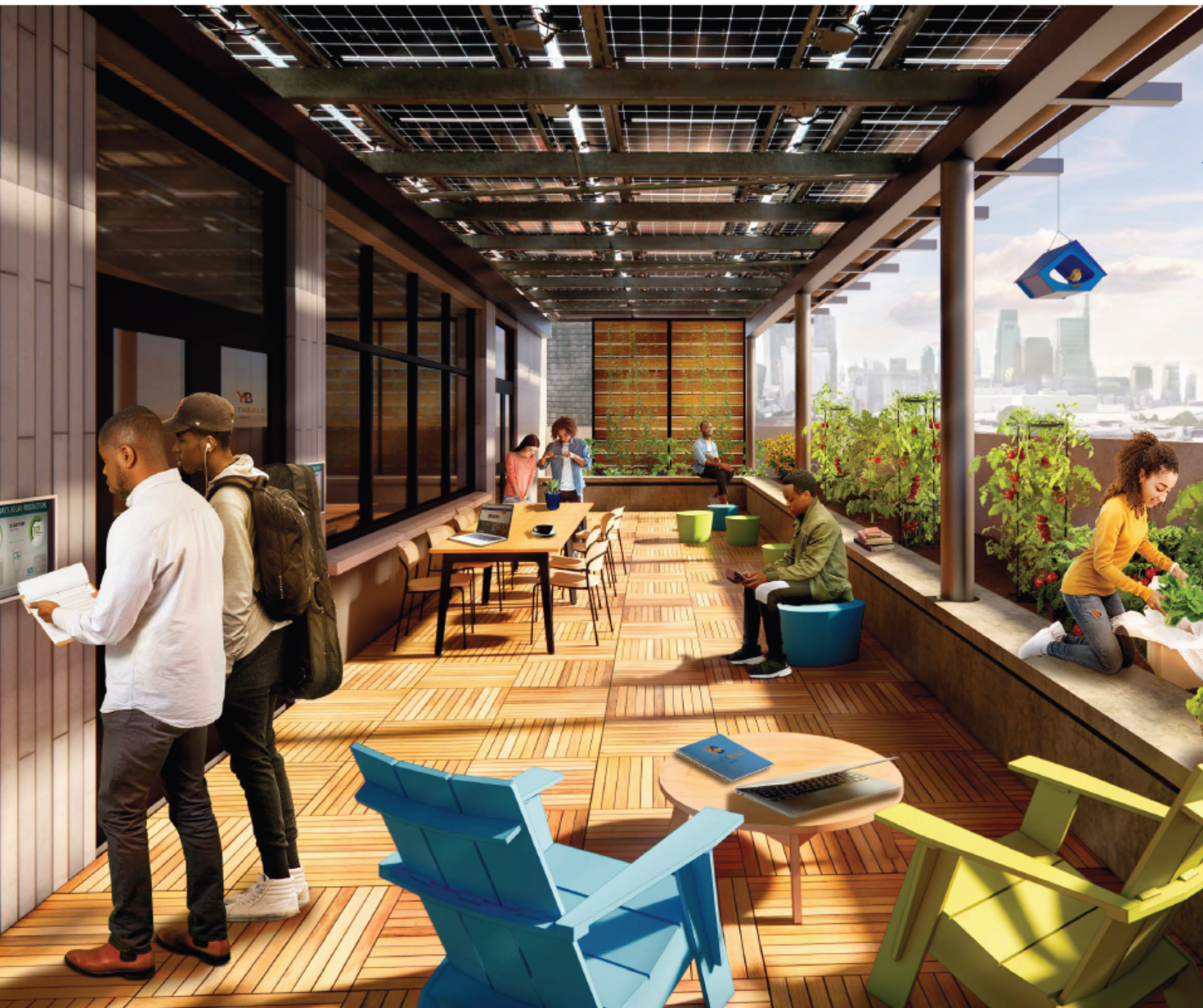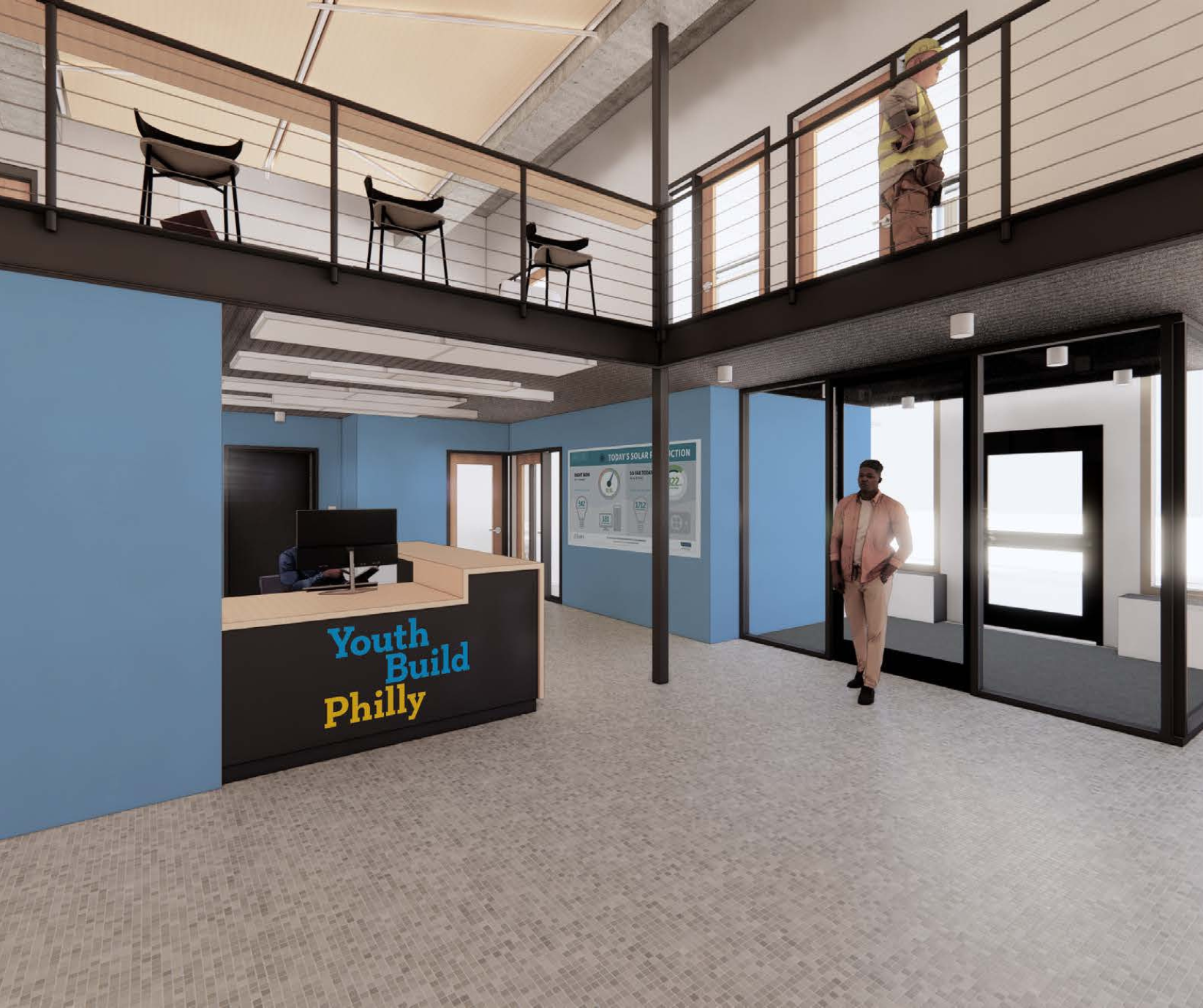 Renderings by Atkin Olshin Schade Architects, Project Architect