Lankenau Medical Center
Master Plan
The Master Facilities Expansion and Renovation project was designed to provide the safest, most comfortable, most efficient environment for patients, family, staff and physicians. As part of this transformation, the plan entailed various components.
The newly constructed 5-story Heart and Lung Pavilion consisted of multi-phases including three inpatient floors and an ICU. The pavilion includes a new sky bridge to the existing parking garage and a connector building that connects the new pavilion to the existing hospital for continuity. The pavilion is the first dedicated heart and lung facility in the area and offers cardiovascular and pulmonary care, enhanced privacy and convenience, and resources for accelerated translation of scientific research into clinical practice. 
An energy services center was constructed in the basement and ground floors of the new parking structure to provide new utility distribution throughout the campus. Services include new electrical, fiber optics, steam, condensate, and fuel oil line. A new chilled water plant with 2,000 tons of cooling capacity capable of supporting 1.1 million sq ft of occupied space was also added.
To improve campus access and parking, a new 1,306-car parking garage, and additional surface lots were added. The main entrance to the campus was renovated and a newly configured the rear boulevard was added.
There was also a major renovation to the facilities main café and servery, as part of the ongoing improvements to the campus. The café was completely renovated with an all new layout and new food service equipment. A major aspect of this new layout was removing the inter-communicating stair into the servery from the existing hospital lobby and installing a new monumental steel and glass stairway.
Location: Wynnewood, PA  Size: 240,050 square feet
Architect: RTKL Associates  Completion: 2014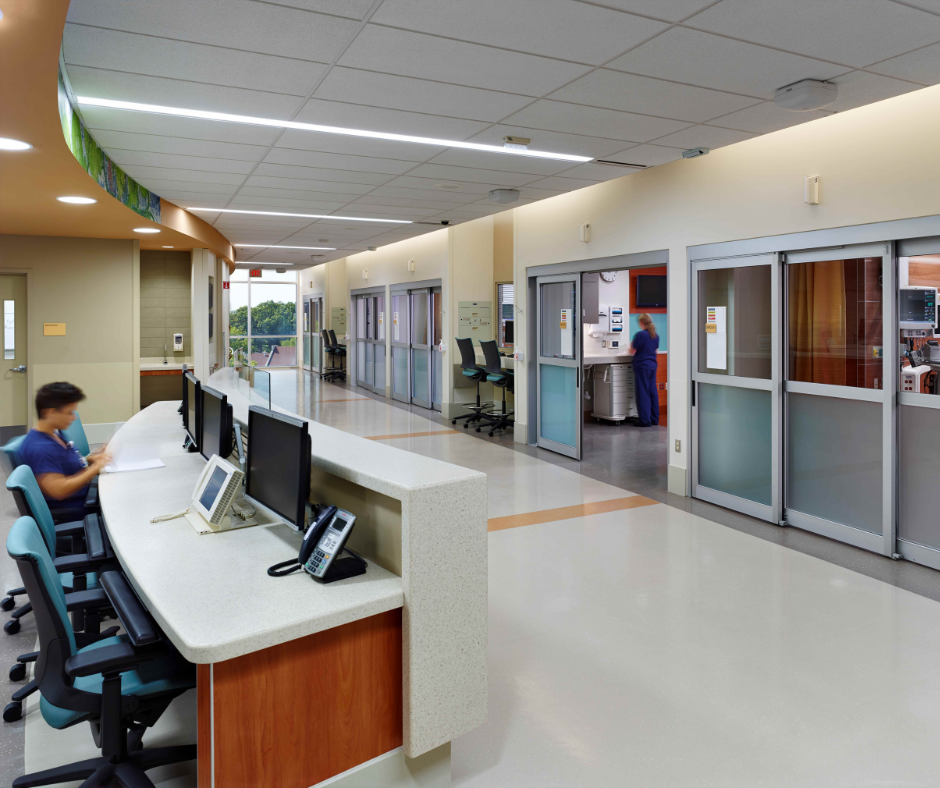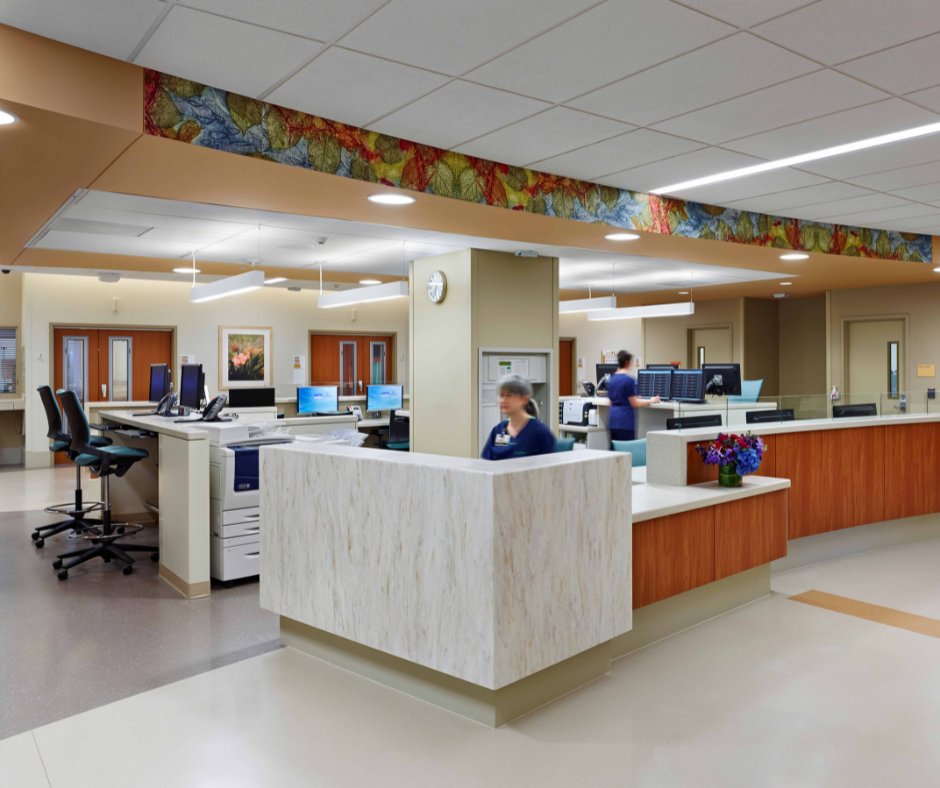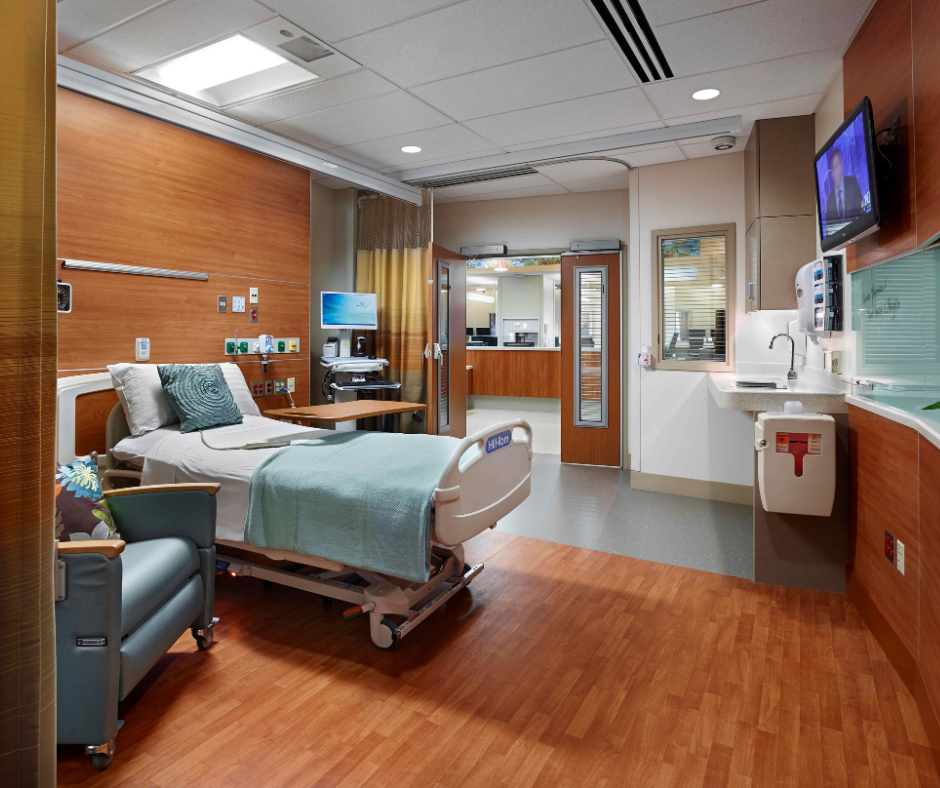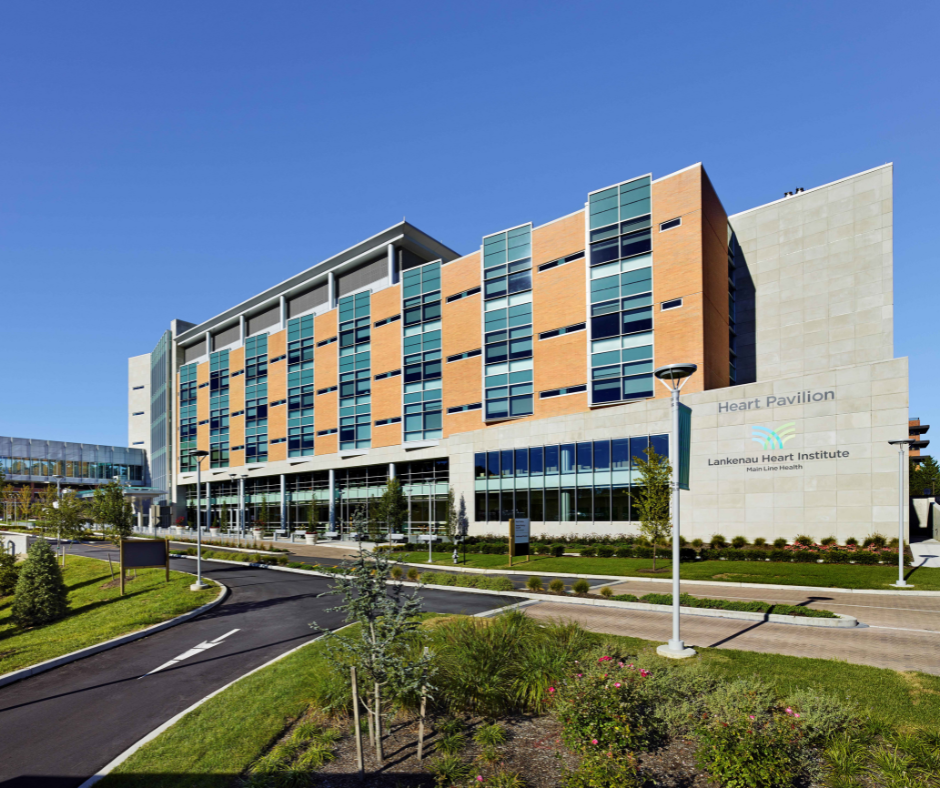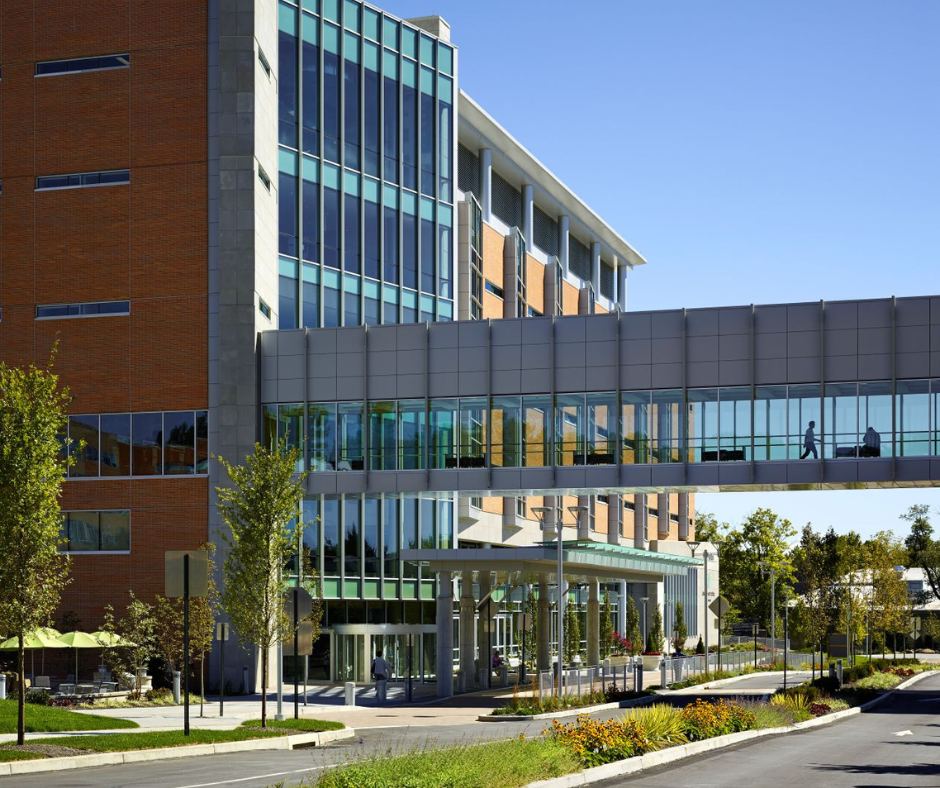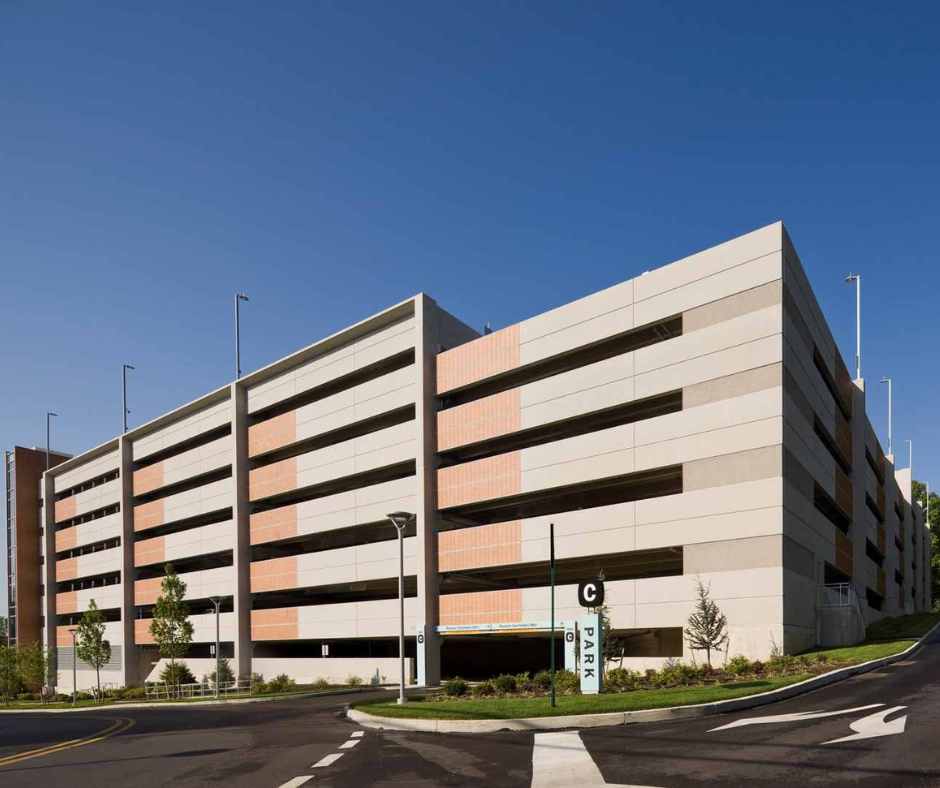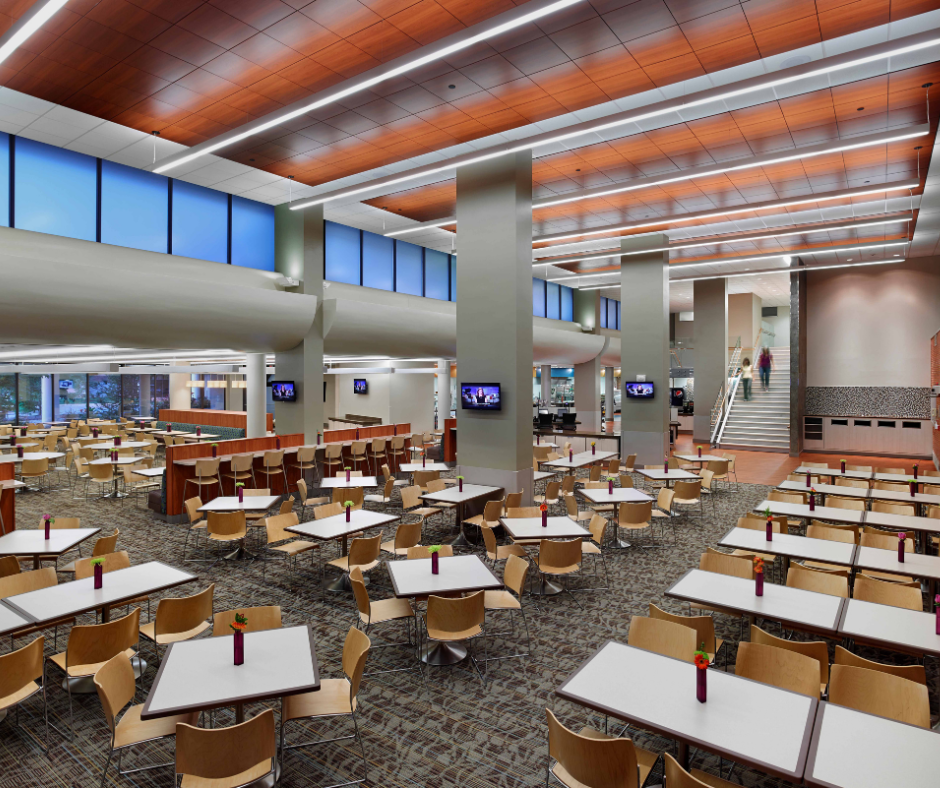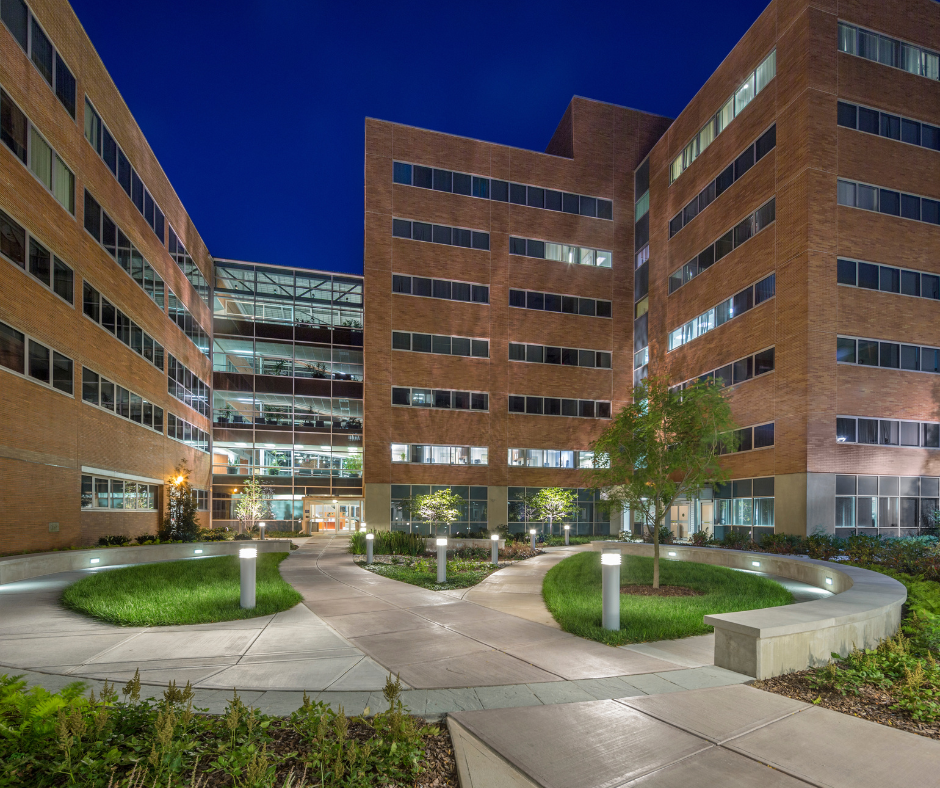 Other Healthcare Projects