Princeton University's Lake Campus Master Plan focuses on developing the area south of Lake Carnegie over the next 10 years into a lively and integrated community that connects to their existing campus. P. Agnes was selected to perform several projects as part of the Master Plan including the site development and infrastructure of a 96-acre campus, construction of a 610-car parking garage, a 2,500-ton central utility plant, and a geo-exchange borefield. These projects contribute to Princeton University's sustainability goals including management of stormwater using green infrastructure and achieving net-zero carbon emissions by 2046.
The sitework project includes clearing and grubbing, tree removal, substantial bulk earthwork, and significant landscaping which includes planting more than 1,200 trees. This project also features substantial hardscaping activities such as roadways, pedestrian walkways, bicycle and pedestrian paths, parking lots, and building pads across the campus.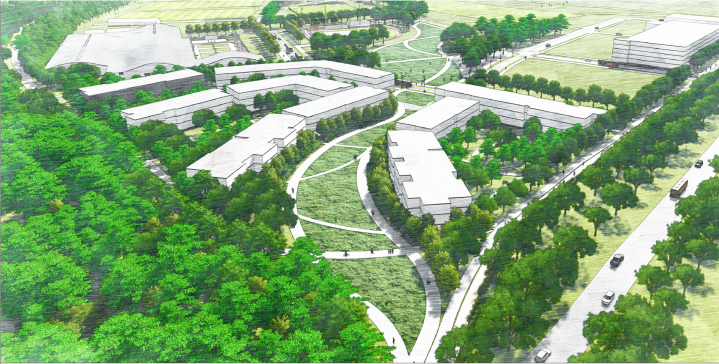 The parking garage project features the construction of a 5-tier parking garage intended to serve the shared parking needs of the Lake Campus as it grows over time. The garage is located north of Washington Road to allow drivers to park immediately upon entering the new campus. Initially, the garage will include 610 spaces for graduate student residents as well as parking for athletic events and visitors. A fabric façade will adorn the garage softening the appearance and providing an architectural backdrop to the Washington Road landscape. The garage will include 20 Electric Vehicle (EV) charging stations (capable of charging 40 vehicles), and is designed to allow for a rooftop solar array to be added at a later date. Robust tree-planting, landscaping, and architectural screening will respect the site's natural setting. The garage driveways will connect to new and improved campus roadways that are being designed to efficiently manage vehicular, bicycle, and pedestrian traffic.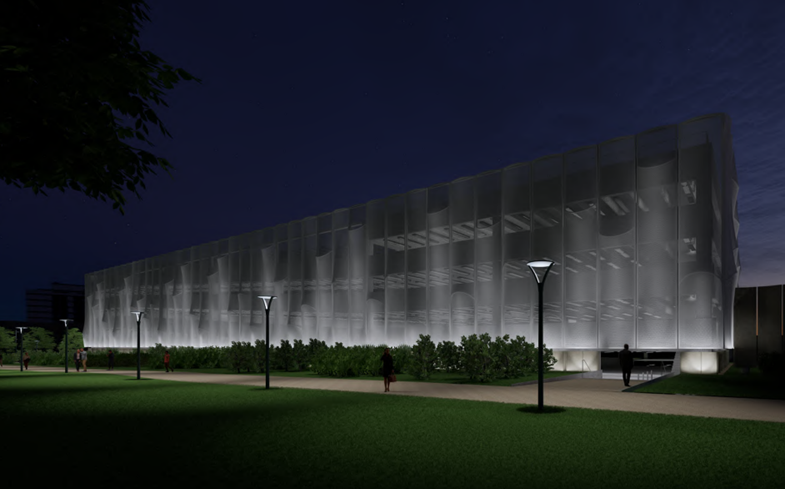 The thermally-integrated geo-exchange resource central utility building (TIGER CUB) is a single-story structure with geo-exchange facilities to deliver thermal energy for buildings at Lake Campus. In addition to the main building, there will be two Thermal Energy Storage (TES) tanks, electrical transformers, and a natural-gas powered back-up generator that are visually unified with the main building with architectural screening and landscape. The 1,100,000-gallon TES tanks are used to store water to heat and cool the Lake Campus. Connected to 156 geo-exchange bores beneath the softball field, TIGER CUB supports the University's shift towards more sustainable use of energy.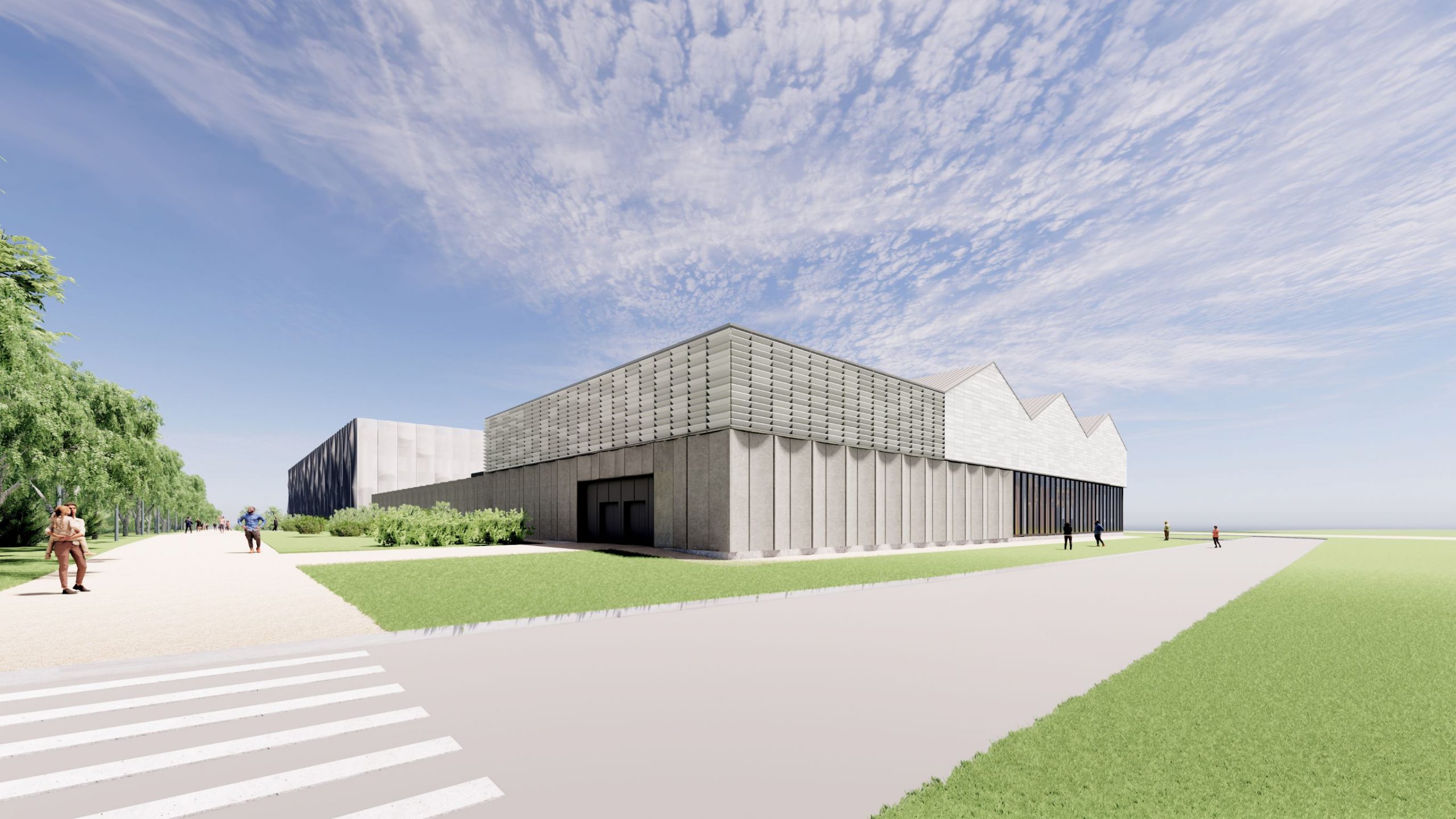 These projects will be completed over time, with projects slated for completion starting Spring 2023 through Spring 2024.