Swarthmore College, a highly selective college of liberal arts and engineering located 11 miles outside Philadelphia in Swarthmore, PA, recently selected P. Agnes to provide construction services for their Lamb-Miller Field House and Tarble Pavilion Athletics Renovation project.
The Lamb-Miller Field House is Swarthmore College's main athletic facility which features indoor basketball, tennis, badminton, and volleyball courts as well as batting cages and a 215-meter track. An expansion of the Lamb-Miller Field House, the Tarble Pavilion contains a gymnasium with a white maple hardwood floor for basketball, volleyball, and badminton. It also houses the sports medicine department with a fully equipped athletic training room.
This project will upgrade the existing athletic facilities with renovations to the athletics office, the installation of a new durable flooring system in Tarble Hall, new HVAC systems for the spaces within the Tarble Pavilion, and upgrades to the existing electrical services.
Specifically, all existing mechanical systems within the space and on the roof will be removed and replaced with updated systems. Once complete, a fully-ducted system will serve the team locker room areas and a new Variable Refrigerant Flow (VRF) system will serve the athletic office, sports medicine, and common areas. The existing electrical service and switchgear in the basement will be replaced with a new 5KV service running from an adjacent building to Tarble Pavilion, installing a new transformer and switchboard, and a full replacement of the existing switchgear. 
In addition to the mechanical and electrical upgrades, several areas will receive new finishes including a new storefront system, flooring, millwork, and light fixtures within the athletics office and new ceilings and light fixtures within the team locker room areas.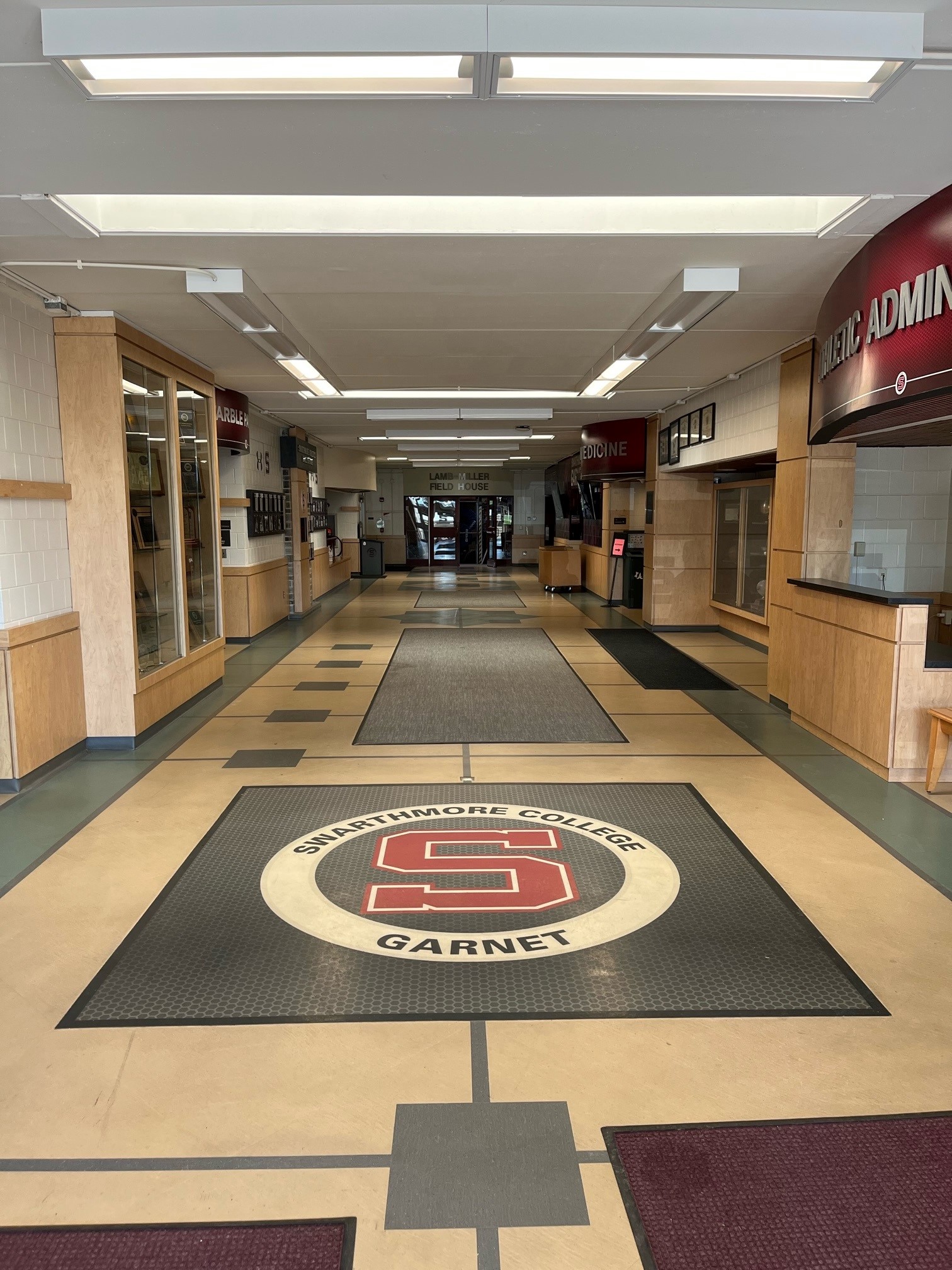 Construction for the project starts in May 2022 and is expected to be completed in October 2022.