Construction Safety Week is an opportunity for our entire industry to join together to educate, celebrate, and recommit to safety as the foundation of everything we do. This year, Construction Safety Week was held during the first week of May. In recognition, our Safety Team visited a number of our project sites to discuss safety topics, recognize the hard work our project teams dedicate to uphold the highest standard of safety, and remind everyone that safety is an on-going commitment. We've recapped a few of the activities that were conducted throughout the week, check it out:
AtlantiCare, Medical Arts Pavilion, Atlantic City, NJ
Our Safety Team visited our AtlantiCare Medical Arts Pavilion project site in Atlantic City, NJ. This on-going project features the construction of a three-story, 69,700 square foot patient-centered facility.
During the visit, Senior Safety Manager, Jenn Hall, conducted an inspection of the fall protection equipment as part of the General Building Contractors Association (GBCA) and Mid-Atlantic Construction Safety Council (MACSC) Fall Protection Equipment Inspection initiative. The inspection included 18 harnesses to ensure they were safe to continue using.
In addition, Toolbox Talks were distributed to all subcontractors on fall protection, aerial lifts, preventing head injuries, scaffolds, and ladders.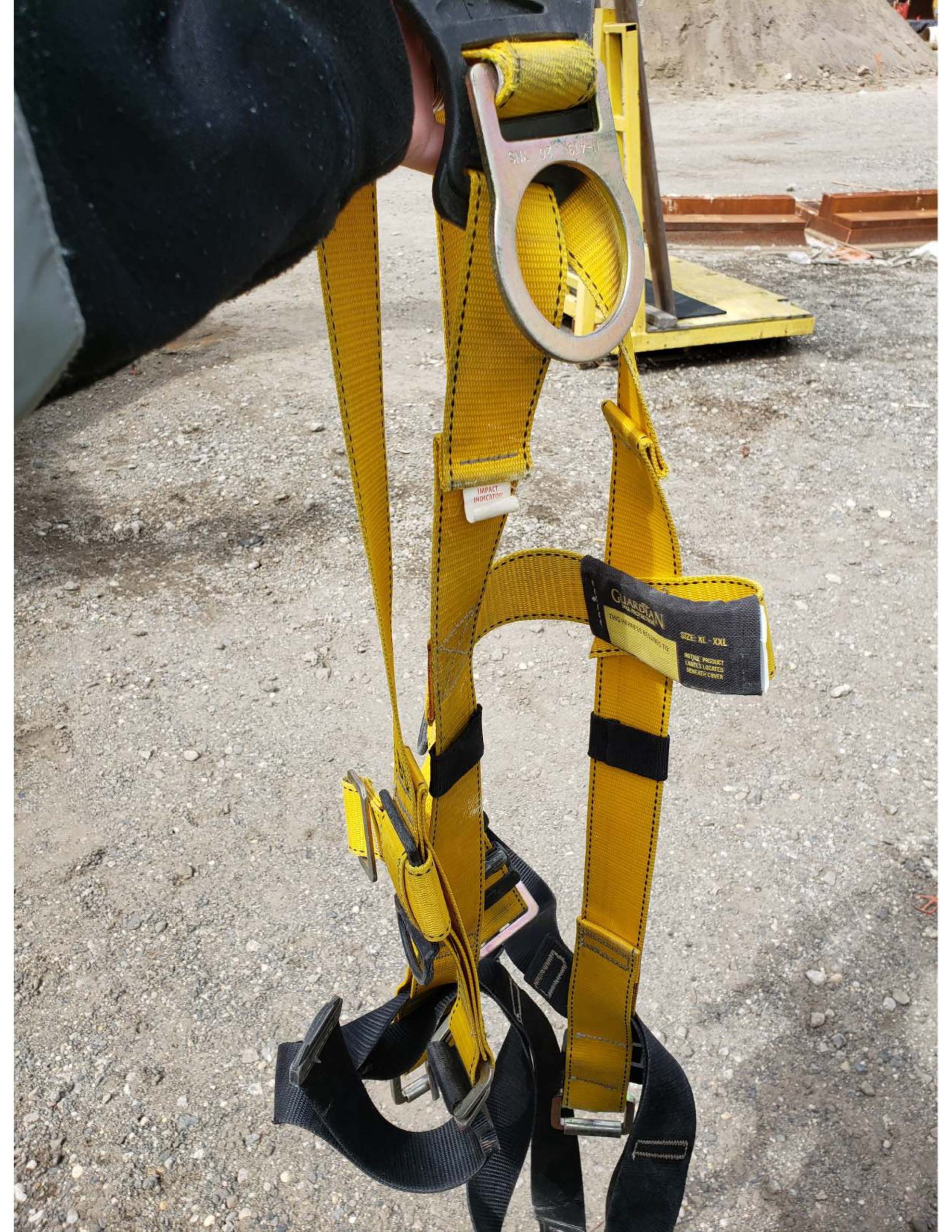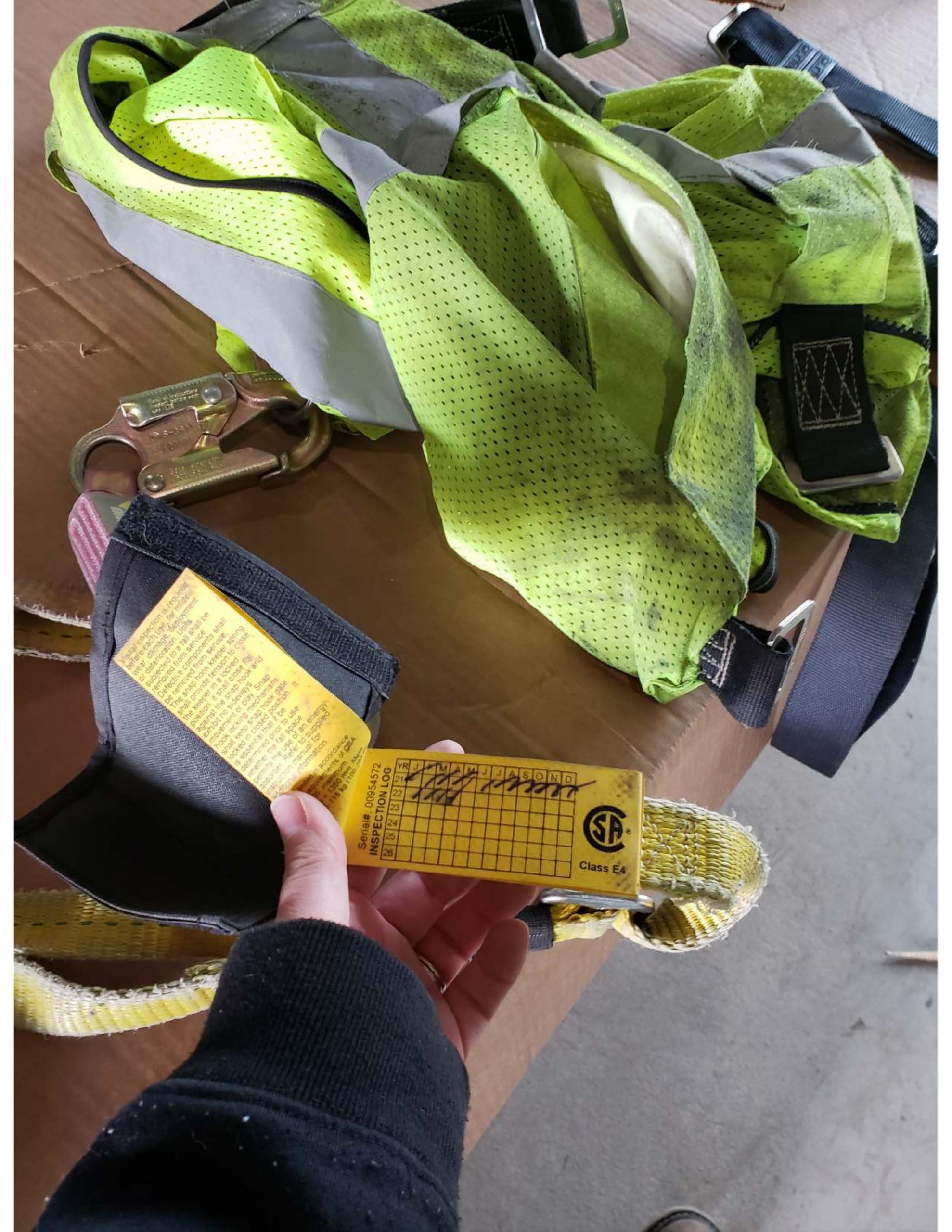 Princeton University, Lake Campus Master Plan, Princeton, NJ
P. Agnes is currently working on several projects for Princeton University's Lake Campus Master Plan including the site development and infrastructure of a 96-acre campus, parking garage, central utility plant, and geo-exchange borefield.
At the beginning of the week, our Safety Team distributed Toolbox Talks on fall protection, aerial lifts, preventing head injuries, scaffolds, and ladders to all subcontractors. We also provided a BBQ lunch to thank our onsite workers for their hard work keeping the project site safe. Additionally, Forest Electric's Team Safety Director gave a presentation on fall protection.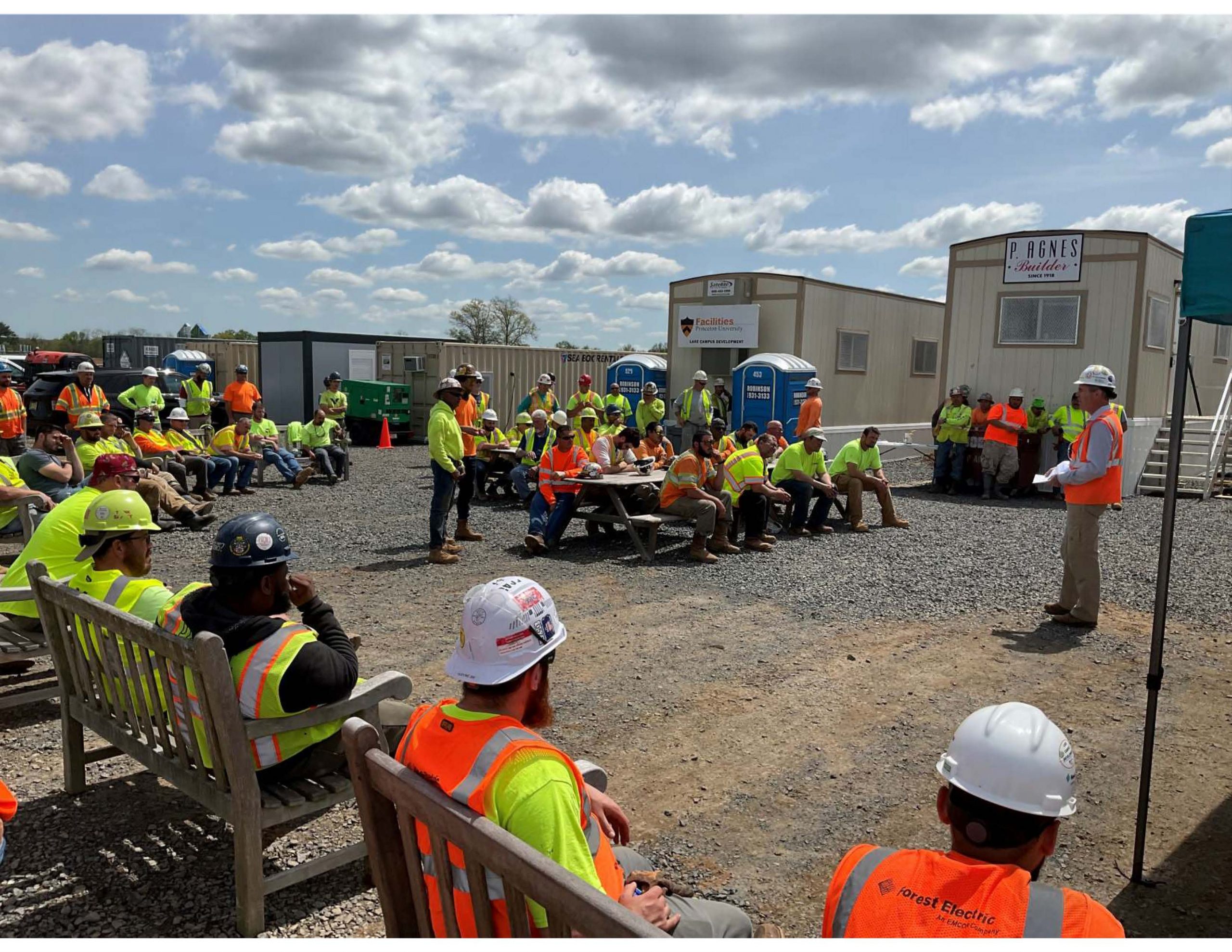 Riddle Hospital, Master Plan, Media, PA
For our Riddle Hospital Master Plan project, which features over $285 million in demolition, new construction, and internal renovations, our Safety Team held several activities throughout the week.
To thank our subcontractors for working safe, P. Agnes distributed t-shirts, provided soft pretzels, and held a pizza lunch. In addition, safety stand downs were held explaining the focus on preventing falls in the construction industry. Continued good behavior and safe working practices on the project were also noted and recognized during this time.
To wrap up the week at our Riddle Hospital project site, Jenn provided an internal training for the P. Agnes team on how to properly inspect, use, and store fall protection equipment. This education will help our project teams successfully implement and comply with fall protection policies.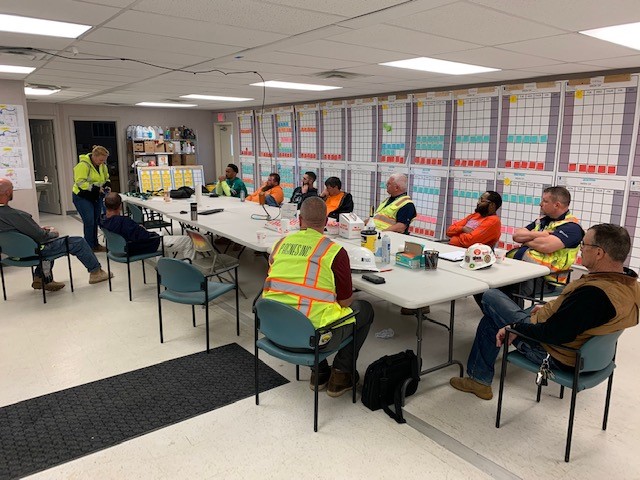 Although Construction Safety Week has come to an end, P. Agnes remains committed to safety year-round which is possible thanks to our Safety Team, employees, subcontractors, partners, and clients.