The University of Pennsylvania set out to transform the existing Graduate School of Education (GSE) into a modern, state-of-the-art facility that promotes "One Penn GSE" by bringing the majority of the school's programs, students, faculty, and staff to one location on campus. P. Agnes and the entire project team worked together to bring this goal to fruition.
The $35.6 million project featured two major components. The first included a 4-story addition to the east side of the GSE building, and a 3-level infill addition between GSE and Stiteler Hall providing a new entry to GSE from the 37th Street Walk and making Stiteler Hall fully ADA accessible. The second component was a two-story courtyard addition to the west side of Stiteler Hall over the existing parking garage.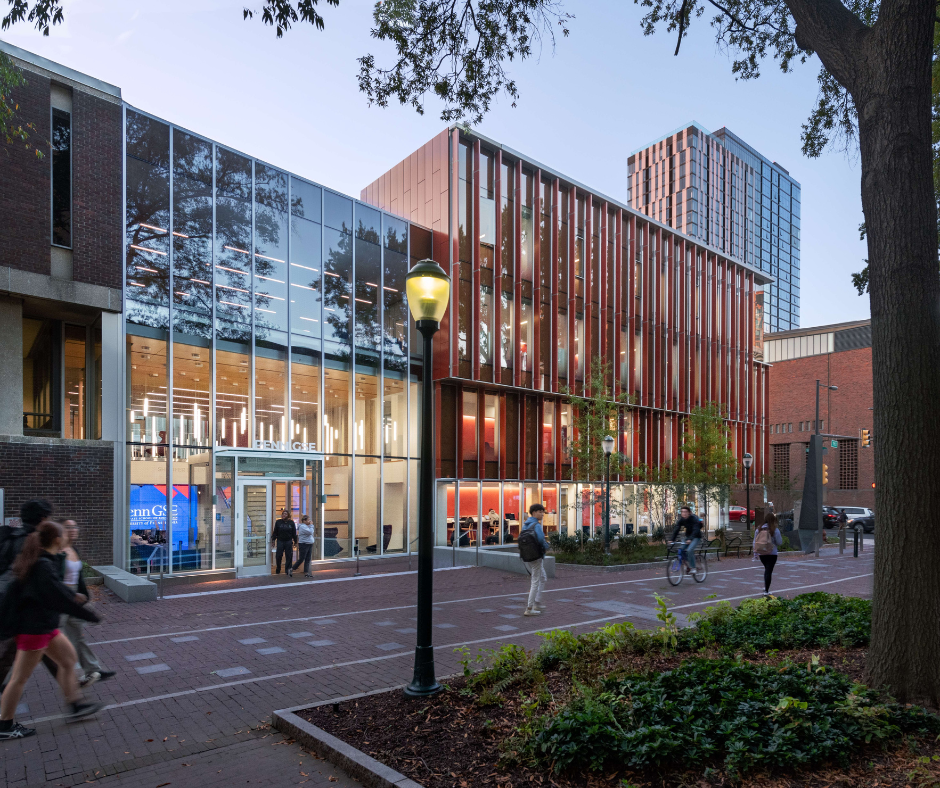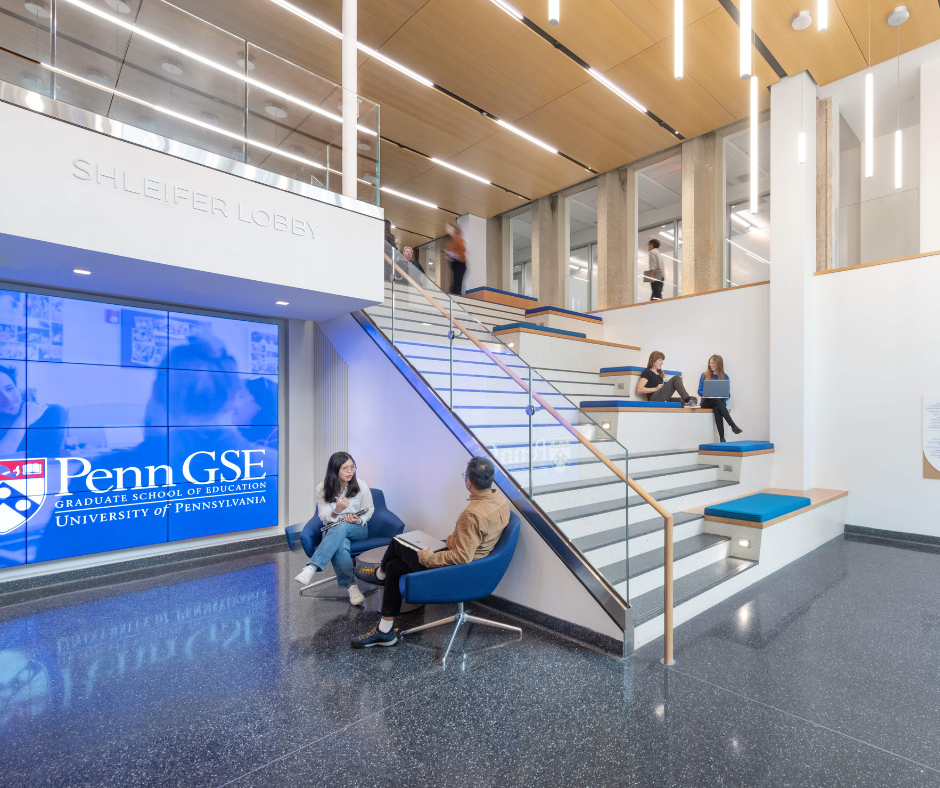 The expanded facility offers new collaboration spaces for students to gain hands-on experience with new technologies and mediums, such as an innovation studio, makerspace, and virtual reality lab. The facility also features various student lounges, doctoral and executive-format program student areas, a faculty/staff lounge, new offices, and event spaces. The revitalized outdoor courtyard features new planter boxes and a long wooden bench, and was designed to serve as a social and academic hub.
The project took 18 months to construct, and the GSE remained occupied throughout the entire duration. To avoid disruptions, noise simulations were conducted prior to commencement of the work so classes and occupants could be moved or scheduled accordingly. Our team also implemented various safety protocols to ensure the safety of all occupants, workers, and pedestrians. The work included various complexities including tying in two buildings with three new structures that were at different elevations, steam relocations, deep excavations in the parking garage, and more. Construction was completed in August 2023, and a ribbon cutting ceremony was held in late October to celebrate the completed space.
Our team is proud to deliver the University a state-of-the-art facility which promotes cross-disciplinary collaboration and provides twenty-first-century learning spaces that are both flexible and technologically advanced.