Construction Safety Week is an opportunity for our entire industry to join together to educate, celebrate, and re-commit to safety as the foundation of everything we do. This year, the week long celebration ran from September 14-18th.
Due to the pandemic, construction safety has taken on a new layer of risks and for us at P.Agnes, our commitment to safety has remained unwavering. Through the use of technology, we have been able to enhance safety on our construction sites and excel during this period, and those in our industry must look to do the same as the pandemic continues to impact the world around us. To wrap up Construction Safety Week, we're discussing how we've utilized technology to address and mitigate the risks of COVID-19 on our construction sites.
---
From smart watches to sensors, wearable technologies have advanced in their form and integration abilities in recent years and these versatile tools can be found on construction sites today, including many of our projects at P. Agnes. On one of our major projects we have deployed two types of wearable and interconnected devices including location-based sensors and proximity devices. As part of our project-specific safety plan, it's mandatory for every worker to wear these sensor devices before being allowed to work on site.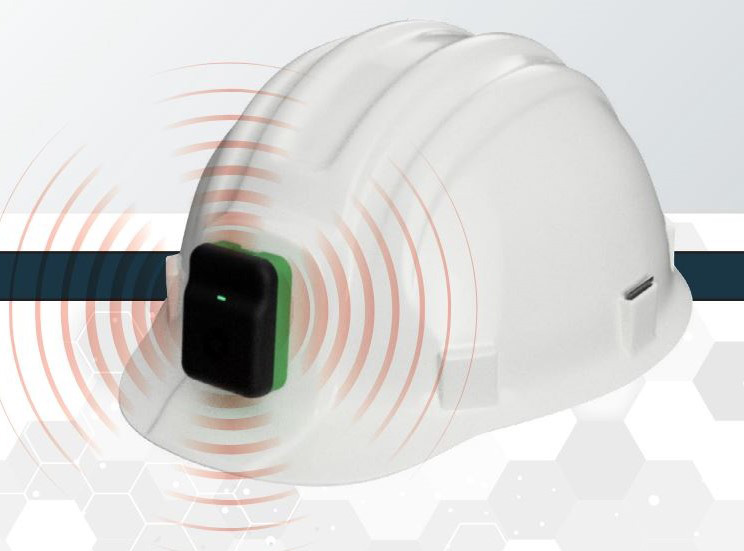 The sensors have audible, emergency alerts when there is danger but they can also identify the areas and time spent by workers in specific locations, assign resources to keep tasks on schedule, and provide valuable insight and verification of appropriate crew sizes to maintain safer conditions and distances between personnel. In turn, by tracing the proximity of workers to one another, it allows us to maintain proper distancing between workers and determine the need for multiple workers to be within close proximity of each other.
During the pandemic, this proximity tracing and real-time data is essential to ensure safety. If someone were to test positive for COVID-19, we would be able to provide data on every other person in contact with the infected party, when contact was made, and for how long. This could prevent an overall project shutdown since we are able to pinpoint the individuals who should quarantine, those who require additional tests, and it assesses the probability of a more widespread infection.
At P. Agnes, all of our software technology work in tandem, and we approach it as an ecosystem. This philosophy enables us to adjust to new situations quickly, even ones we could have never predicted like COVID-19. This was the case for our wearable technologies, as well as our existing project management system where we used mobile apps to provide project stakeholders with up to date information as well as COVID-19 specific information. It is necessary to have cooperative software systems in order to fully reduce risk and increase accuracy of information on complex construction projects. Our practice of project data sharing, exchange, and integration promotes increased safety for all projects.
There is an abundance of technologies that can be utilized to enhance construction safety whether it be general safety or COVID-19 specific. Unfortunately, the pandemic doesn't have an end date therefore our industry must look to make changes and adapt to the new safety environment, whether it be investing in new technology or repurposing of existing systems.