P. Agnes recently completed our first two projects for Nemours A.I. duPont Hospital for Children in Wilmington, DE. The hospital is a highly sensitive environment with intense Infection Control procedures. Both projects were completed in 2020, with the added complexity of COVID-19 which required new protocols to be put in place. 
The first project was on the 2nd floor for Otolaryngology and included renovating an existing registration area and converting it into two offices to be used by their tele-consulting department. This project was incredibly important given the impact of COVID-19 on hospitals, and the need for more tele-consulting appointments. The project was completed in August.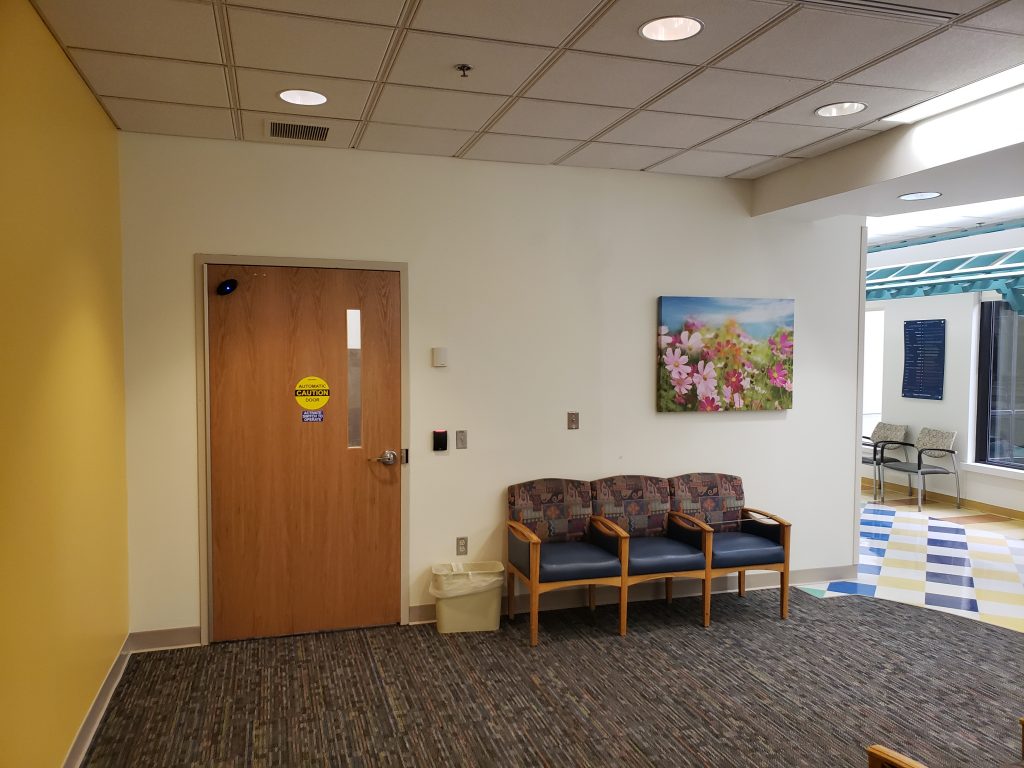 The second project featured the renovation and upgrade of the space at the ground level, to accommodate new office space for the Audiology, Medical Photography, and Medical Research Departments. The project totaled 2,100 sq ft and is adjacent to the main employee entry corridor. The scope for construction involved the update of room finishes, additions of new electrical and convenience outlets, added security to the entryways, custom curved millwork and EIFS install. The project was completed in November.